Dr. Frank Allison
Veterinarian
Dr. M. Frank Allison was born in Amory, MS. He graduated from Mississippi State University College of Veterinary Medicine with his DVM degree in 1986. He then began his career employed in the Ocean Springs, MS area where he has been for the last 32 years. He became a partner in Town & Country Veterinary Hospital in Gautier, MS in 1989 and eventually sole owner.
He and his wife, Stephanie, opened a second office, The Pet Connection, in Ocean Springs in 2003 as a boarding and grooming facility initially, then added veterinary services in 2005.
Hurricane Katrina provided a temporary setback to the Gautier office, but both locations have been fully staffed and providing all pet care services since March 2010.
Dr. Allison's special interest include all types of small animal surgery, including skin and cosmetic procedures, abdominal procedures, and orthopedic procedures.
Dr. Allison lives in Ocean Springs with his wife of 30 years, Stephanie, his two children, Anna Claire and Bo, and his numerous 4-legged children, Sam, Boots, Maxwell, and Pebbles. He enjoys outdoor activities, sports, and spending time with his family.
Dr. Allison is a member of the AVMA, and SMVMA. Dr. Allison attends First Presbyterian Church in Ocean Springs.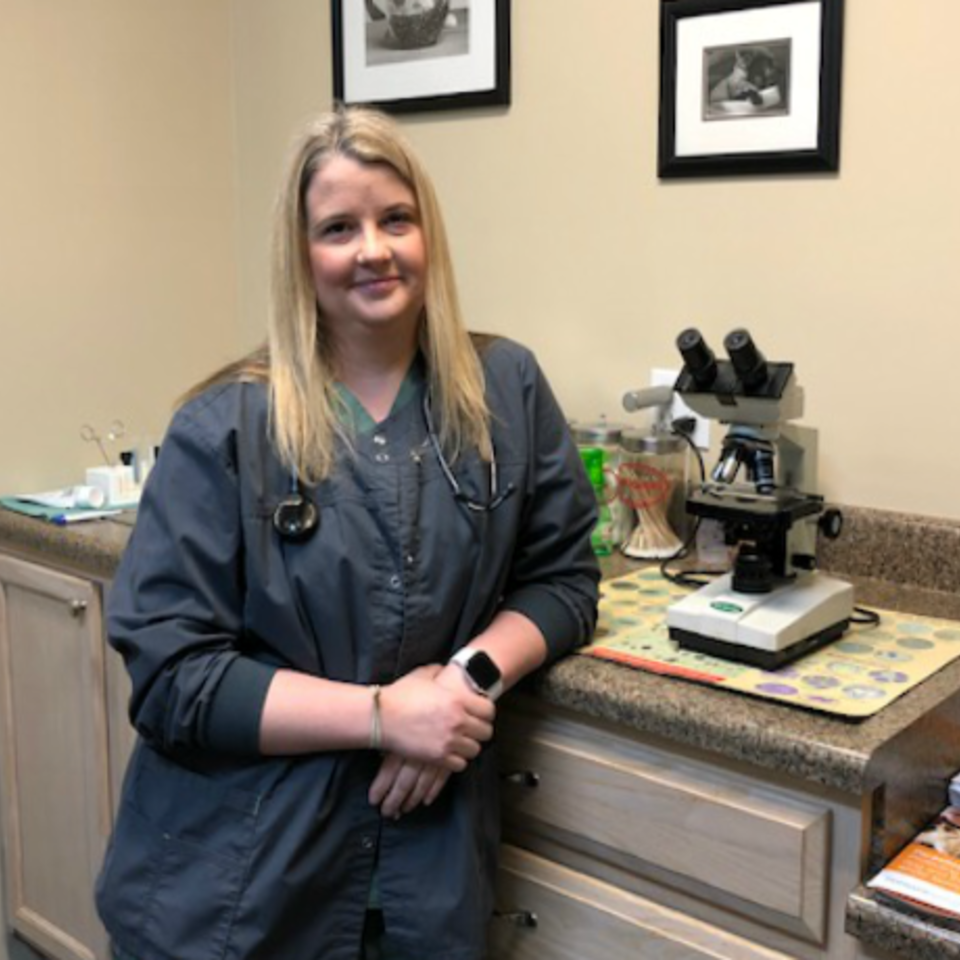 Dr. Colleen Lennep
Veterinarian
Dr. Colleen Lennep is a native of Ocean Springs. After graduating high school, she attended Mississippi State University where she obtained a Bachelor's of Science in Biochemistry and Molecular biology in 2002.
She received her Doctorate of Veterinary Medicine from Mississippi State University College of Veterinary Medicine in 2006. She then returned to Ocean Springs where she joined The Pet Connection as an Associate Veterinarian.
Dr. Lennep is a member of the AVMA, MVMA and SMVMA. Her interests include dermatology, cardiology, soft tissue surgery and reconstructive trauma surgery.
She resides locally with her boyfriend, four canine companions (Max, Boone, Capone and Ink) and horse (Dixie Mae). In her spare time she enjoys spending time with her animals, AKC competitions, drawing, traveling and SCUBA diving.